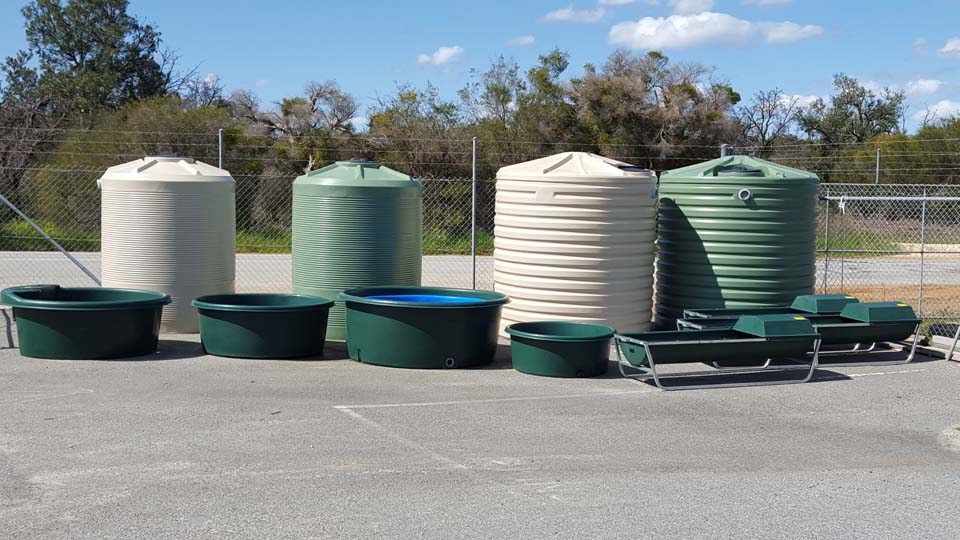 Water Tanks
We are proud to be retailers of WESTCOAST POLY water tanks and Coerco water tanks.
Our range of Water Tank options is extensive. Whether it be Poly or Metal, we can provide a tank option suitable for your purpose.
For requirements, less than 40,000 litres a Poly Water tank is a good option. Most colourbond colours are available and valves can be positioned to suit your situation.
Capacities range from 720 litres to 32,000 litres.
We can arrange free delivery for larger poly tank deliveries.
For larger storage requirements we sell HERITAGE Water Tanks with capacities up to 375,000 litres. Their tanks are zinalume or colourbond.
WANT TO KNOW MORE?
Contact our highly knowledgeable team now
Our Address
Oakford Agricultural & Garden Supplies
Corner Thomas & Cumming Roads
Oakford WA 6121
OTHER PRODUCTS
See our extensive