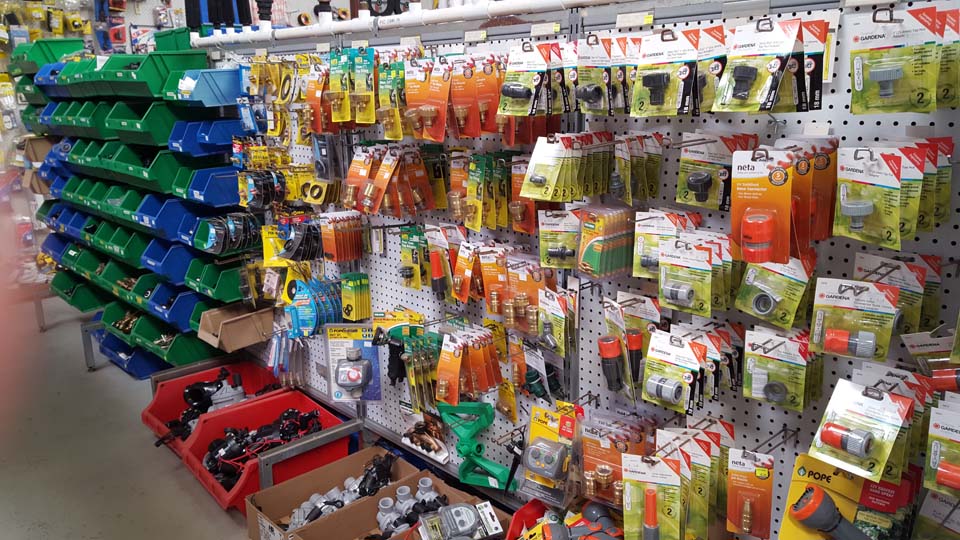 WE ONLY STOCK INDUSTRY BEST Reticulation PRODUCTS
Reticulation can be a very labour intensive project. Something that most people would prefer to do just once. That's why we stock components that are recognised as being industry best. No matter whether your project is for a small, or, a large rural property, we have the products that will assist in getting the job done, first time.
Our range of products includes:
SPRINKLERS
Hunter Gear drive.
Hunter, HR and Toro Pop-Ups.
VYR Knockers.
FITTINGS
Philmac Rural and Metric compression fittings.
Norma Rural compression fittings.
HR and Iplex PVC fittings.
CONTROLLERS
Orbit Control Star 6-12 station.
Orbit bhyve 6-12 station.
Hunter X-CORE 4-8 station.
VALVES
Philmac Ball and Non-Return valves.

Hunter and HR Solenoid Valves.
PIPE
Acu-tec  Rural and Metric pipe for rural and commercial projects.
Pipemaster PVC pipe for all projects big and small.
Holman low density pipe for garden watering projects.
WANT TO KNOW MORE?
Contact our highly knowledgeable team now
Our Address
Oakford Agricultural & Garden Supplies
Corner Thomas & Cumming Roads
Oakford WA 6121
OTHER PRODUCTS
See our extensive